In 2014, BRAUS Fight, a Brazilian Jiu Jitsu attire brand was born.  To the naked eye of the industry and it's followers, the brand was conceived with the purpose of growing the sport and providing high quality, reliable, modern gear to train and compete in.
THIS WAS NEVER THE ONLY PURPOSE.
The brand established itself comfortably in the market place before introducing it's primary purpose of setting out to create a better tomorrow for the world by changing lives. It was, since conception, the plan to leverage the success of BRAUS Fights exposure for the greater good of the world in the form of a not-for-profit which aspires to create an equal minimum standard for heath & wellbeing, education & opportunity globally.
PUT SIMPLY, TO TOUCH HEARTS AND CHANGE LIVES.
The community based Rolling 4 A Reason initiative was the original gateway of BRAUS Fights social projects aiming to make a difference in the community. The engagement of the community surpassed expectation and suddenly the ability to think bigger had arrived.
2022, BRAUS Foundation WAS BORN.
Locally established branches are built to fund localised projects across a broad spectrum, well into the future. We are here to stay with a vision to Change Lives at the fore front of everything we do whilst remaining a respectable, recognisable, transparent, not-for-profit. Our vision is broad and our impact will be wide.
CHANGING LIVES TODAY, TO CREATE A BETTER TOMORROW.
Compassion
We are devoted
to acting with
empathy, honour
and genuine
care and kindness
towards all, always.
Integrity
We are committed to
being honest, ethical,
trustworthy and
transparent above
and beyond what is
expected and required,
in everything that we do.
Unity
We are working together,
for each other, celebrating
and embracing the
collaboration of our
unique offerings to
create a powerful,
supportive community.
Responsibility
We are accountable,
acting responsibly
with unwavering
dedication and
innovation to solve
problems, dependably.
Service
We are devoted
to people, making
intentional decisions
and delivering on actions
that benefit and
empower others.
BRAUS Foundation is a privately run not-for-profit focused on impact, relying completely on volunteers with a shared vision to Change Lives.
Our 100% transparency model guarantees all funds donated go directly to our projects.
We ensure this by covering all operating costs of the Foundation via Philanthropists, including BRAUS Fight and BRAUS Sports (transactional fees excluded).
BRAUS Foundation operates completely on a volunteer basis. Kind-hearted individuals with a like-minded NEED to help others dedicate their time, hard work and care to getting things done. Meet some of our legends….
HAYLEY EARNSHAW
AUSTRALIAN PROJECT DIRECTOR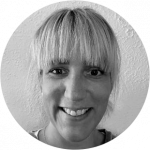 EDWINA MCDONALD
AUSTRALIAN BRANCH DIRECTOR
It is our commitment that every dollar donated
reaches the project and people that need it the most
2022 is the first official year that BRAUS foundation is operating as a registered not-for-profit. Annual reporting will be available in the future.